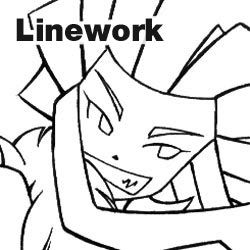 ** Click Image to see all picture.**
Likes the last week, only linework again... . This fanart is a monster card from "Yu-Gi-Oh official card game" , I turned "Bronn,Mad king of darkworld" from scary monster to cute girl (?)(at least she cute in my opinion).
The color version will post later(again...).